Sensor
Technologies
Vexavit high end wearable sensor technologies
High Quality Sensors
Smart Microelectronic Systems
Supportive Applications
Qualified Algorithms & Data
Our innovative and leading wearable technology solutions are based on highly precise sensors connected to smart micro-electronic solutions. The technology can be adapted and utilized in a wide range of applications.
With our unique cooperative sensor technology we can adopt us to any requirement.

Vexavit Sensor Technology is a leading edge wireless technology. With direct Edge computing on the sensor to process measured data, it allows processed data to be transferred instantly and to achieve a real live time monitoring.

The advantage of edge computed processed data is a very s d reliable data communication.

The measured and processed data is transferred to any application or device, such as a mobile, desktop or cloud solution, for real-time monitoring and analysis. As an integrated part of an entire Ecosystem our wearable devices unleash their full potential.

Our cooperative sensor dry electrodes can be seamlessly integrated in any apparel e.g. in s shirt, top, belt or in any 1st layer garment granting direct body sikn contact for the electrodes.

With our Technology solution we can expand our applications.
With our DRY-sensor technology the sensors can be used simply having skin contact. The is no extra skin treatment needed and without aboslutely any skin irriation.
Electro
cardiogram
(ECG)
Heart Rate
(HR)
HRV
5 VSP
Sleep
Monitoring
Impedance
Breathing Rate
BR
Respiratory
Respiratory
Training
Lunge
Volume
Temperature
Calorie
Consumption
MET
Geoposition /
Heat Map
Speed
Rotation Dynamic
Gyroscope
Acceleration /
G-Force
Posture &
Body Position
Cadence /
Step Tracking
Distance
Real Time
Monitroing
Live Data
Recording
Personalization
Detailed
Analysis
Syncronisation
to Cloud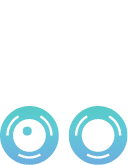 SENSORS
Sensorsystem with two sensors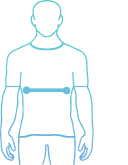 Smart Integration
With Smart Integration Solution
for any fashion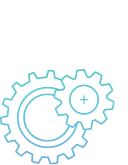 Function
With VSP functions:
EGC (1Lead), HR
Breath Rate, BR
Skin Temperature
Activity, 3D Accelerometer (Sleep Monitoring Possible)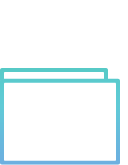 Data Management
Data Analize AI Reporting:
Smart Cloud with AI
Data History
Single User
Data Analyze vs Group Comparison
Reporting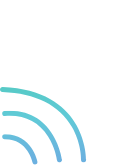 Data Communications
Bluetooth Communication
Data Recording
Live Streaming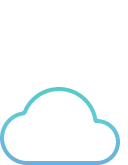 Application Data Cloud
Software Ecosystem for:
Processed Data
Mobile App Solution
Our Technology USP
Cooperative sensor technology
Own autonomy with an energy source
Direct signal conversion on the sensor from analogue to digital signals
Dry Sensors (No skin irritation, no skin preparation)
Precise bio-impedance measurements
Specific scientific programs for the development of specific algorithms
EDGE computing on the sensor
Output Processed Data as well as Raw Data
Live data streaming via BLE 5.0
Two-way communication
Data recording
Data encryption and security